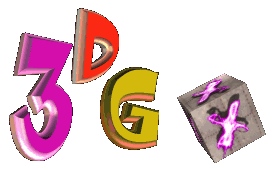 Click on spinning X cube to Enter site!
All content on this website is the sole property of 3DGX Entertainment. All rights reserved.
This site is optimized for Internet Explorer 4 or higher, This site best viewed at 800x600, This site also requires the flash 6 plug-in. If you dont have flash player you can get it here.